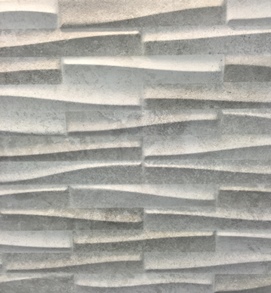 STOCK SPECIALS
Carpet and vinyl remnants at less than $1.30/sf.
Bound mats at $9.99 and up, for size 2x4 and up.
Stock carpet at $1.79/sf and up.
Stock indoor/outdoor carpet at $1.09/sf and up.
Stock vinyl at $1.19/sf and up.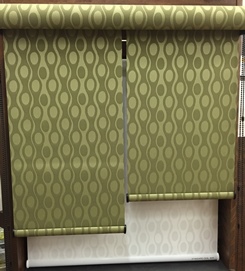 BLINDS

Save up to 40% off select window coverings.
Free measure calls and no obligation quotes. We install venetian blinds, vertical blinds, roller shades, and shutters.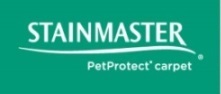 Resists Pet Stains
STAINMASTER® PetProtect® carpet has built-in stain resistance that won't wash off. It is made from SuperiaSD® fiber, a solution dyed nylon 6,6 polymer engineered with inherent stain resistance and built-in color that resists fading. So when accidents happen, you can use hydrogen peroxide-based cleaners without fear.

Helps Reduce Pet Odors
Sometimes accidents happen, and time may pass before they're discovered. But when you purchase the STAINMASTER® PetProtect® carpet & cushion system, you're armed with a breathable moisture barrier on the STAINMASTER® carpet cushion that helps prevent spills from penetrating the padding and subfloor, allowing for more thorough cleaning which reduces lingering odors. To realize this benefit, you must purchase STAINMASTER® carpet cushion.

Releases Pet Hair
STAINMASTER® PetProtect® carpet uses proprietary technologies and chemistries applied to the carpet that reduce the force of attraction between pet hair and the carpet, allowing the hair to be more easily removed with normal vacuuming. And anyone with a German shepherd can tell you that's a breakthrough.

Constructed with the patented INNOTEX™ fiber – the break-through natural-based fiber with precision engineered permanent stain prevention technology – you're given total clean protection. That's right – beverages, spills, pet accidents – you name it… Innovia Xtreme Clean™ cleans up faster and more thoroughly than any other product – standing up to everything, from little feet to big wheels, for years to come.
Schluter®-DITRA-HEAT
Combine the beauty and durability of tile with the comfort of an electric floor warming system to bring a touch of luxury into any room of the home. DITRA-HEAT is the only electric floor warming system that directly incorporates uncoupling technology to ensure that floors aren't susceptible to cracked tiles and grout. Cables can be placed wherever heat is desired for customized heating zones, and no leveling compounds are required, which makes for a quick and easy installation. www.schluter.ca
Schluter®-DITRA-HEAT Brochure